Eat ice cream for dinner.
Because it's a fun laid-back treat (and an awesome vacation tradition) you just can't justify after Labor Day. Fancy something other than a scoop? Try one of these ice cream pies.

Cover your driveway in sidewalk chalk.
There's more than one way to color outside (like ice chalk,chalk paint, and even exploding chalk), so turn this afternoon activity into an all-day event.

Plan a family photo shoot.
Ask a pal to take some nice snaps of your entire crew in the summertime glow. Pose for traditional shots, but mix in a few while you play a game or read a book for some precious candid moments.

Take the kids on a scavenger hunt.
Thanks to Pinterest, this boredom-buster requires virtually no prep at all!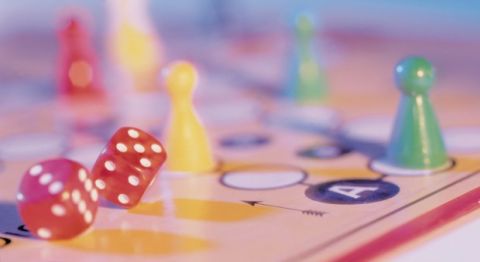 Host family game night.
Pass GO and collect $200 before homework takes over your evenings again.

Actually go get that amazing burger/hike that pretty trail/visit that sculpture garden.
Summer is meant for impromptu adventures to the restaurant, park, or site everyone's been talking about.

Go on a picnic.
Even if it's just in your backyard. The days on which is this is doable (and practical) are numbered.

Make guacamole.
Hello! Summertime staple!
Start and finish a puzzle.
Let a challenging thousand-piecer take over your dining table for a few days. It's a great ongoing activity for rainy afternoons (or any other "I'm bored!" moments).

Help out your favorite cause.
Whether you raise a few dollars with a lemonade stand or volunteer in person, teach your kids that their free time is well-spent helping people in need. We suggest joining the fight against childhood hunger by supporting No Kind Hungry, an organization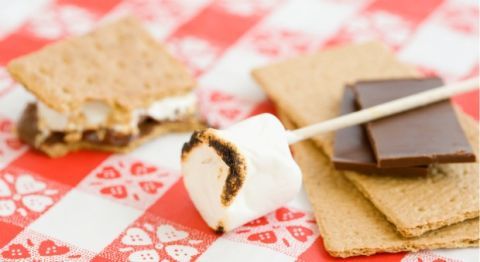 Make s'mores.
If you're uncomfortable with an open flame, there's no shame in making the microwave version of this fan-favorite dessert

Seek out live outdoor music.
Many towns offer free shows in parks during the summer months find the schedule you sorta remember glancing at in June so you don't miss the last performance.

***Bonus: Hire a babysitter.
The school year means extra stress for you, too, so don't forget to plan your own summer me-time (even if that's just a Netflix marathon at a friend's house) before September hits.
Click here for more ideas and full article
Article courtesy of Good Housekeeping
Photo courtesy of Getty