When it comes to gifts, dads can be so hard to shop for! So we're making it a bit easier for you! We've chosen 7 of the 14 best gifts for the dad who's hard to shop for according to HGTV. Check out the full article linked at the bottom of our post.
Stonewall Kitchen Bacon Gift Set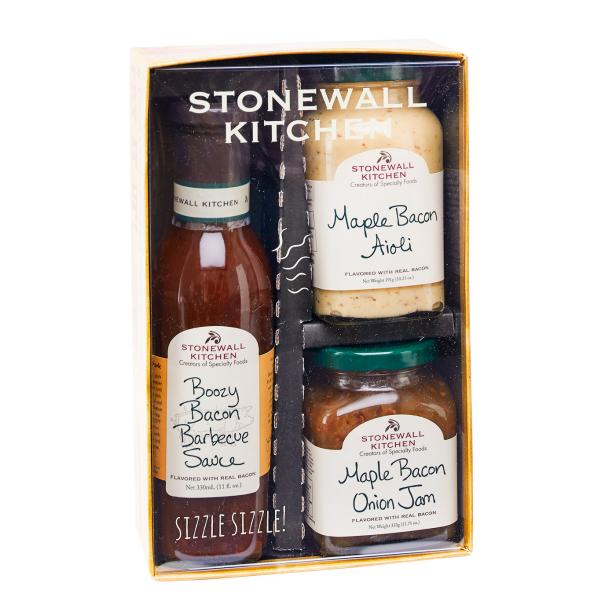 This gift set is the perfect trio of condiments for any bacon lover. It comes with maple bacon aioli, a boozy bacon barbecue sauce and maple bacon onion jam. This will take sandwiches, burgers and more to the next level.
MagnoGrip Magnetic Wristband + Magnetic Clip-On Pouch Set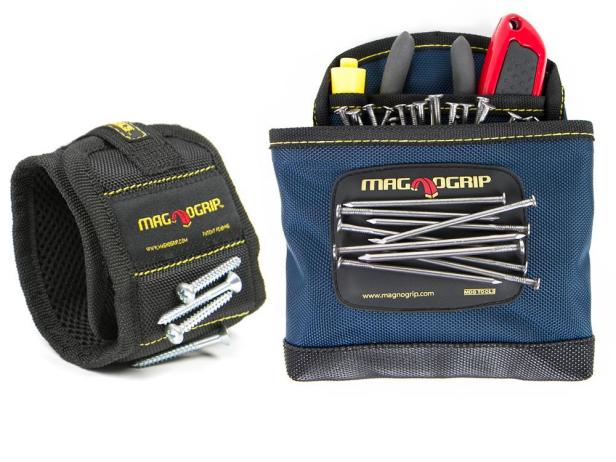 This wristband has powerful magnets to hold small nails, bolts and tools while Dad works. This also comes with a pouch that can hold magnets as well as small tools. It's a brilliant way to get projects done faster.
Wood Fire Co. Cedar Grill Wraps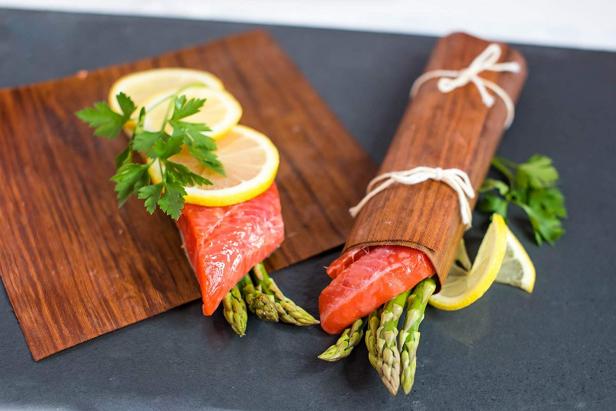 These cedar grilling wraps let him smoke his favorite foods on the grill without having a smoker. They come in a pack of 50 and are sustainably sourced. Plus, you can wrap everything from sausage to vegetables to add a subtle smoky flavor. They're made from 100-percent raw cedar without any additives.
Arcadia Natural Personalized Grooming Kit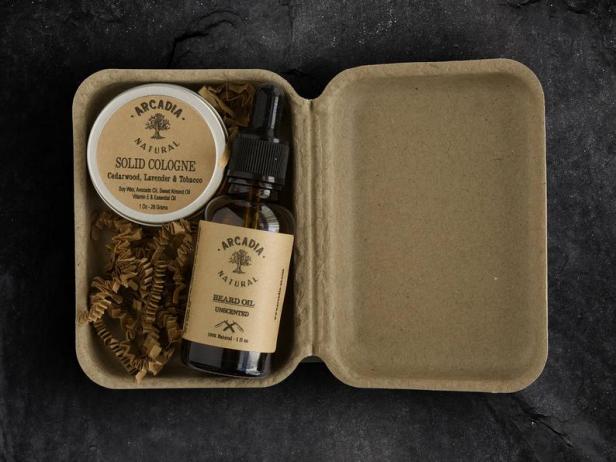 Gift your hubby, boyfriend, brother or anyone who loves to groom this personalized, thoughtful gift set. Choose from 13 all-natural scents (like tobacco spice, cedarwood, and bergamot salt amber), and pick from a variety of different products to create a completely customized set. We love that you can pick exactly what goes in the box, from a bar of soap to cologne to beard oil.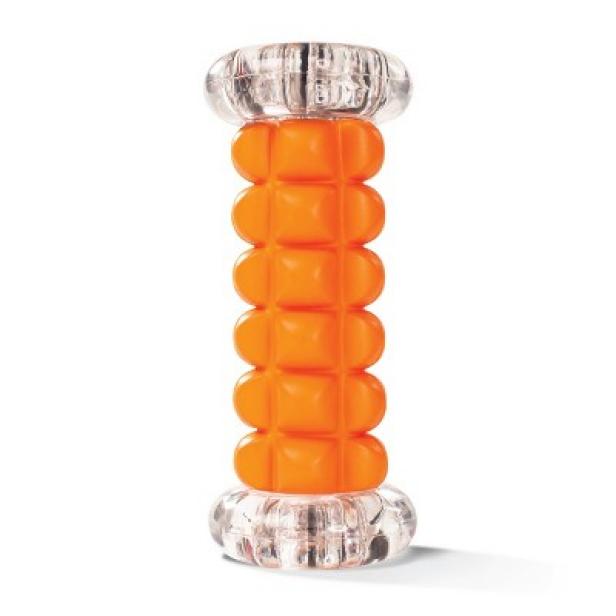 This brilliant deep tissue massage roller provides major foot relief, whether that pain comes from a tough workout or simply being on your feet all day. It's lightweight enough to throw in a gym bag, and the textured nubs go right to the source of pain. Give this instead of a foot rub – after all, the material is made to mimic the hands of a massage therapist.
Lodge Seasoned Cast-Iron Grill Press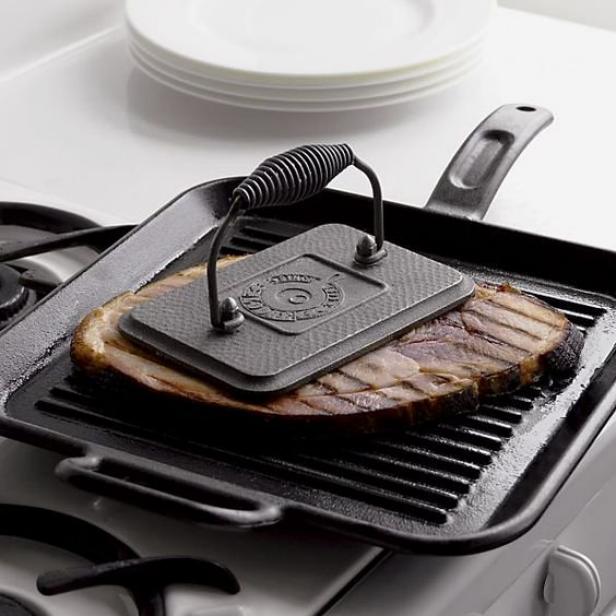 This grill press is perfect for indoor use or on the grill – use it to sear steak or chicken, griddle bacon or make perfect paninis. It has a comfortable grip and provides even heating.
Oontz Bluetooth Portable Speaker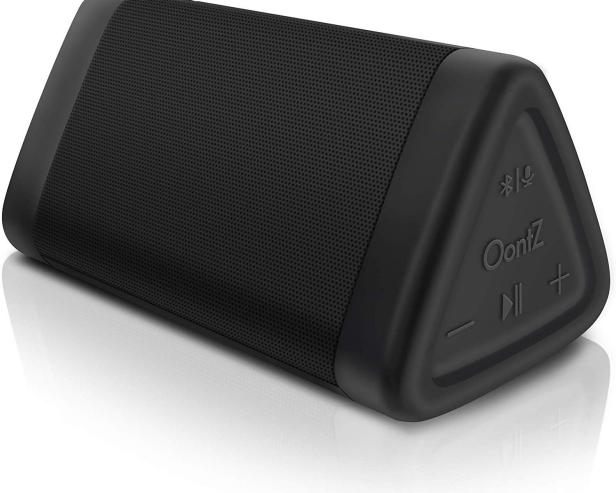 At around $25, this Bluetooth portable speaker (with more than 46,000 reviews) is a steal! It works up to 100 feet away from your device, is water-resistant and has 14 hours of battery life. It's lightweight and comes with its own micro-USB cable.
Check out the rest of list of items Dad is sure to love here!
Article by Kamron Sanders and Molly Miller, courtesy of HGTV