America's birthday is just a few days away, and we want to make sure you're ready to celebrate properly! Here are 7 easy, last minute decorations guaranteed to get your home festive in no time!
Bandana Star Garland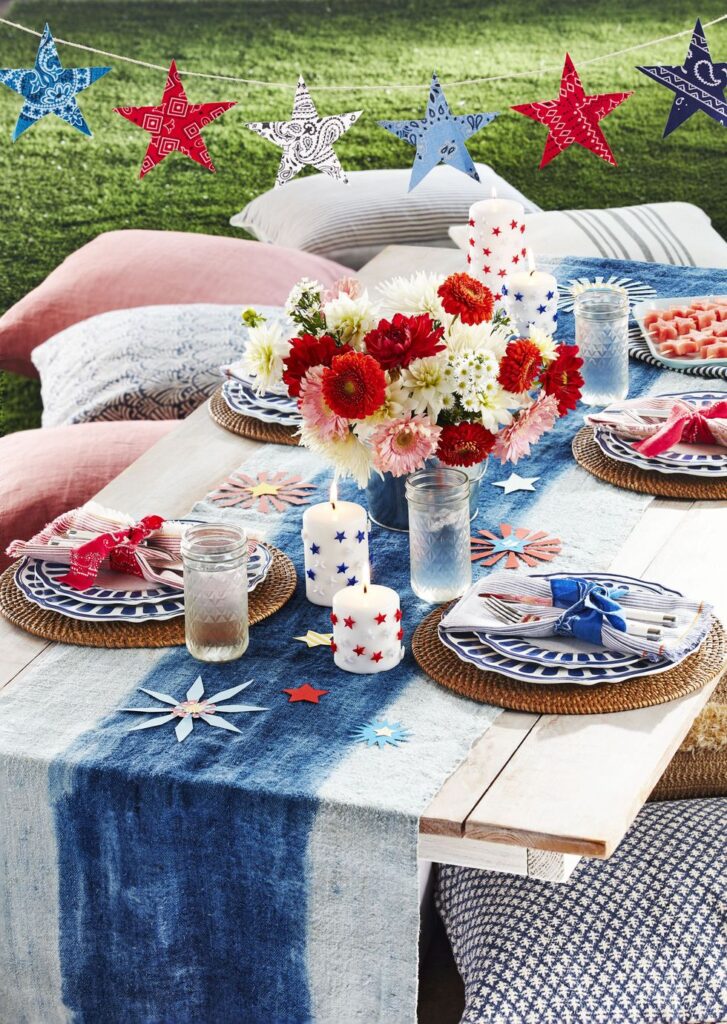 Cut stars from bandana-patterned scrapbook paper using a stencil. Punch a hole in the top of each star and then thread string through the holes.
Paper Pinwheels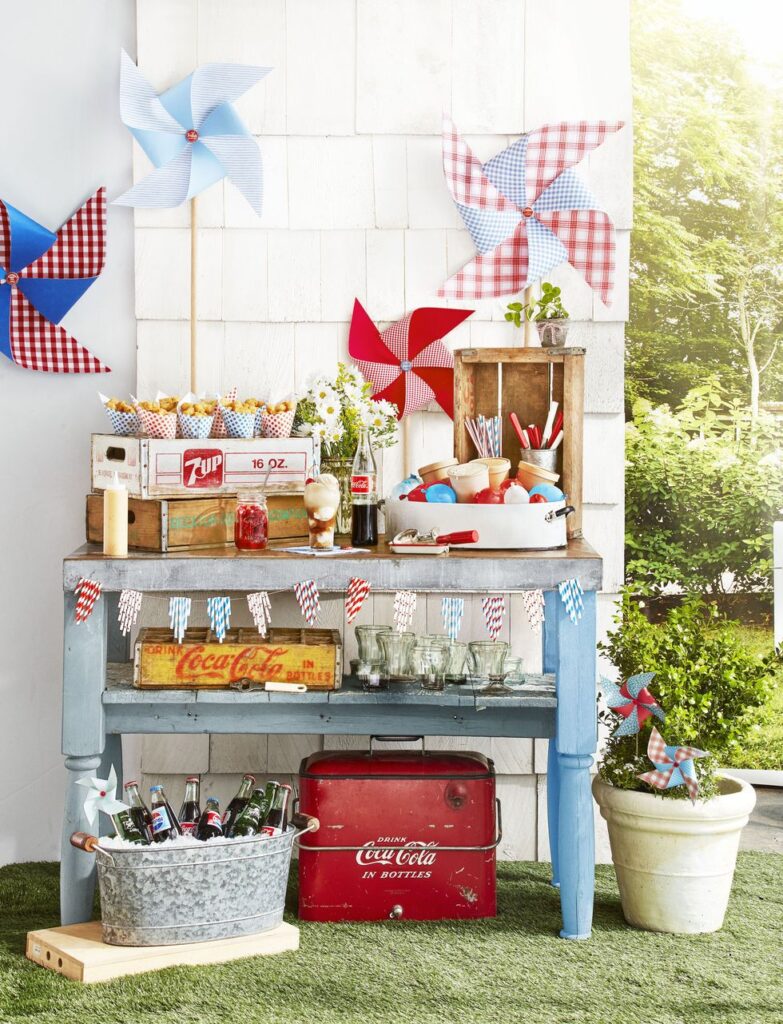 Use heavy-duty, double-sided fusible webbing to pair two fabric squares, then cut in from corners and hot glue alternating points to the center. Top with a metal soda cap.
Red & Blue Beaded Garland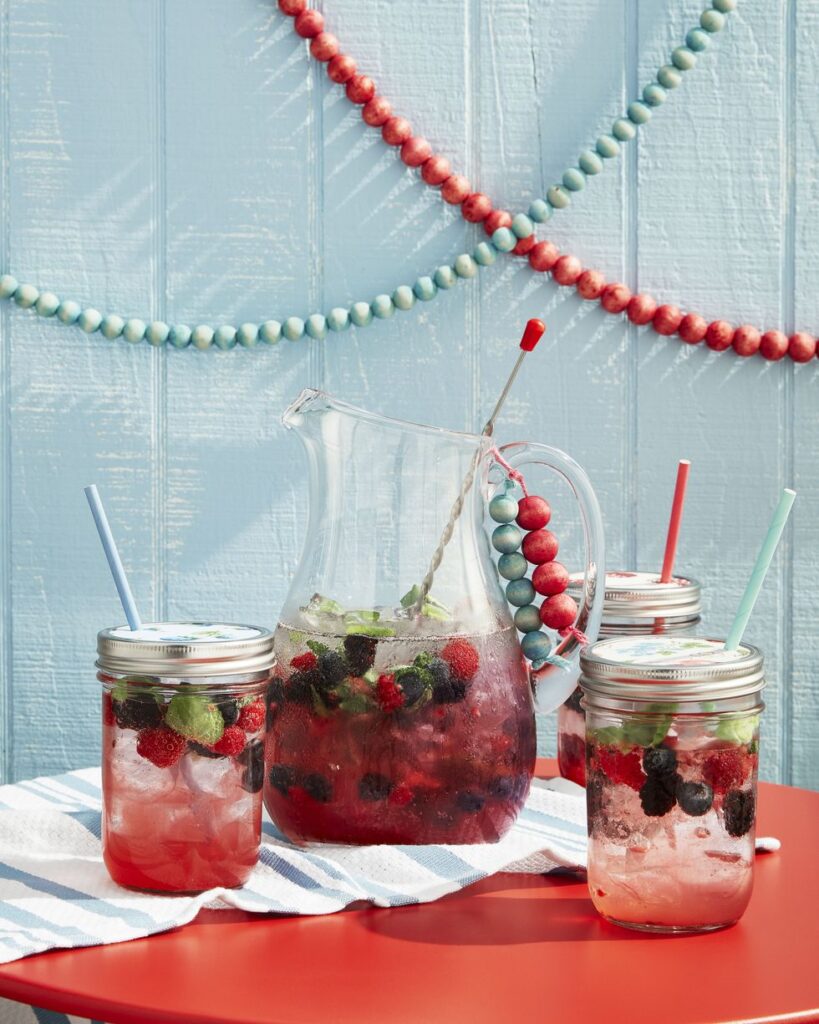 String wooden beads to make festive garlands. You can dye the beads yourself using watercolor paint diluted with water.
4th of July Sun Catchers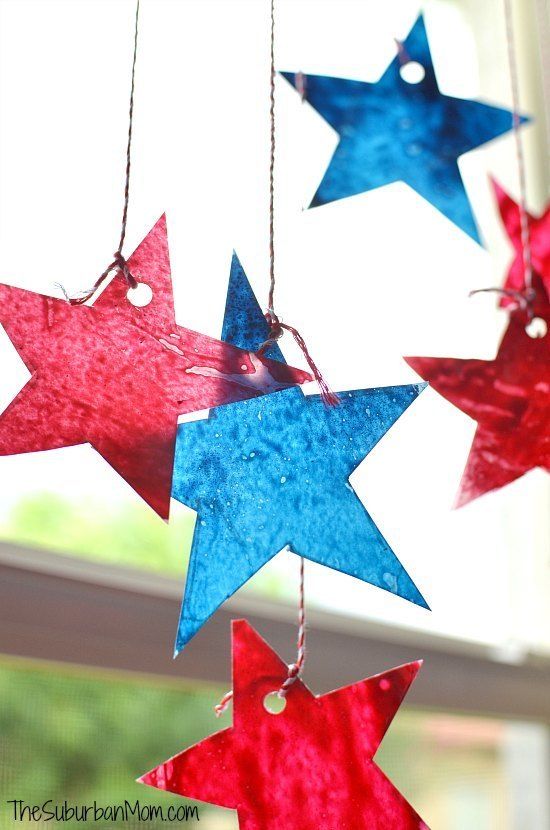 Set aside a crafting afternoon to help your kids bring these charming decorations to life. Put them on display on the 4th of July (and beyond!) to make the most of the beautiful summer weather.
Easy 4th of July Mason Jar Vases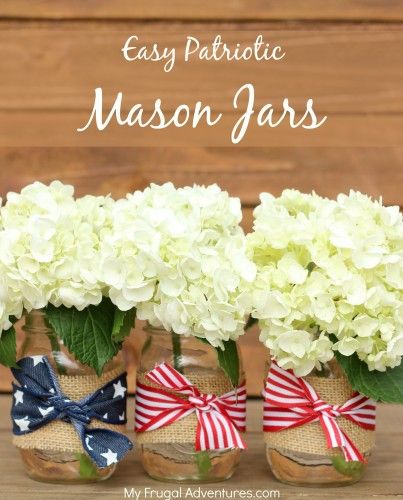 You only need a bit of burlap and festive ribbons to give your favorite blooms the perfect 4th of July touch.
Patriotic Tea Towels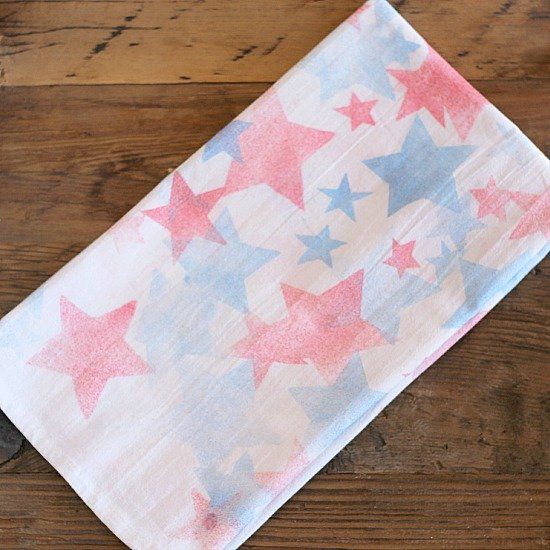 Dress up your kitchen with a few of these darling DIY tea towels, which use an iron for a cool, washed-out look.
Patriotic Flower Pot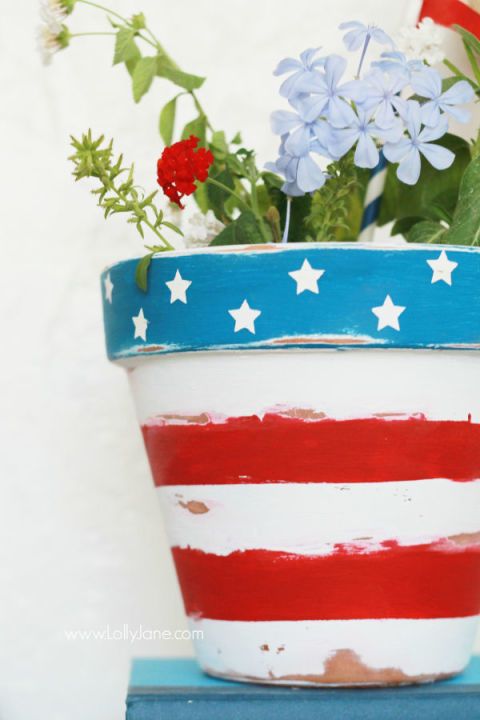 This cute and bright flower pot makes a great 4th of July decoration for your porch.
For more Fourth of July decor ideas, and instructions on how to make these crafts, check out the full list at CountryLiving.