Homeowners and designers are embracing the colors, patterns and textures of wallpaper again
Most of us know that a fresh coat of paint can be the easiest way to upgrade a room, but when it comes to making a statement, you might want to look to wallpaper.
In a satisfying swing away from the neutral grays that have dominated many of our homes for the past several years, homeowners and designers are embracing the colors, patterns and textures of wallpaper again.
"Wallpaper is a dramatic way to change a space," says interior decorator and stager Alisa Culyer. "It's unlikely that I would go into a home and not suggest it."
"It's just so fun. It's adventurous," she says. "And it's just another avenue just to embrace your style."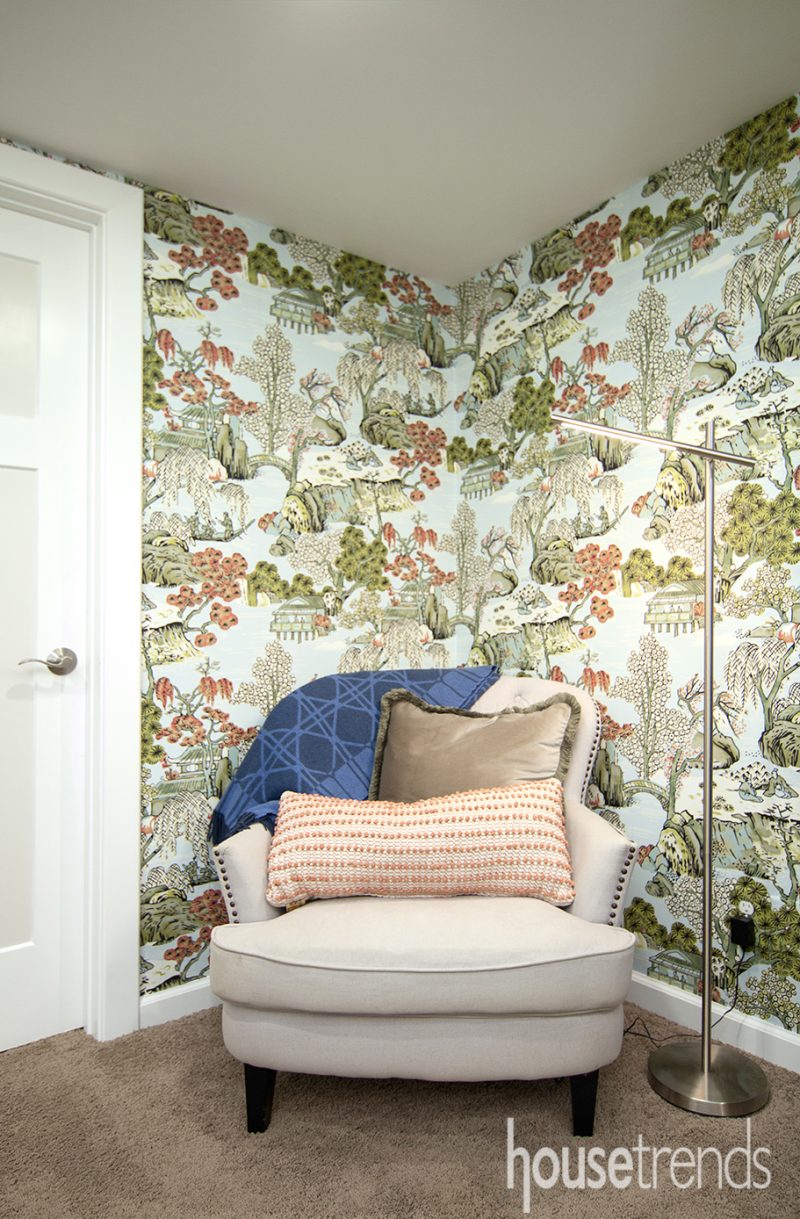 WHAT'S NEW
Culyer says the choices are just getting wilder, bolder, with more color and more texture than the wallpaper a generation or two ago. Now the choices are much more varied—and specific. The largest and oldest wallcoverings producer in North America, York Wallcoverings, claims to have 15,000 active patterns. York, and similar companies like Graham & Brown, and Thibaut often team up with well-known designers to create wonderful, innovative patterns. Plus, there are talented independent designers featured on sites such as Etsy and Spoonflower, who are causing a bit of an industry stir as well.
WORKING WITH WHAT YOU'VE GOT
While the neutrals—grays, beiges and whites—are not completely going away anytime soon, those hues are great backdrops for the color introduced through wallpaper.
And it's not just color. Wallpaper can also add texture to a space. For example, grasscloth provides depth and texture and comes in a plethora of colors. This is a great solution for homeowners who aren't ready to jump into a pattern.
There's no doubt the options can be overwhelming. There are many sources for wallpaper, and an internet search may yield overwhelming results. You might want to work with a designer who could help direct you through the process. A good designer will begin by talking with you about your favorite colors, styles and possibly a favorite item—furniture, art, or rug—in your home to use as a launching point.
"You don't want to just jump right into it," says Culyer. "You want to make sure it's a pattern or color that is suited for the room. For example, I do a lot of ceiling wallpaper, she says. "But it has to be in the right space and has to make sense."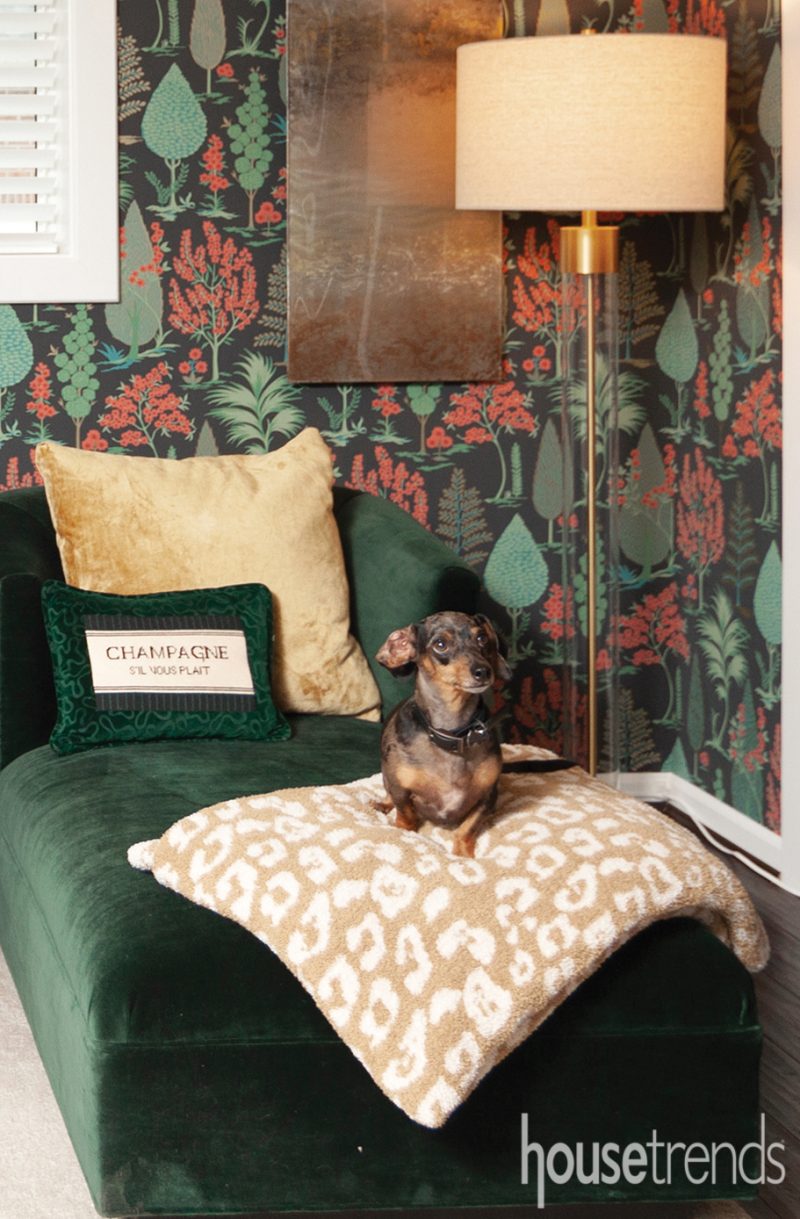 TAKING A CHANCE
When offering a client a bold option, Culyer says the response is often, "Are you sure? That's really out there." But after the installation, the usual response is, "We love it!"
One of the first places Culyer suggests wallpapering is a guest bathroom. "If you have guests over you want them to come out and say, 'Oh my gosh, did you see the bathroom?'"
APPLICATION OPTIONS
While the basic pre-pasted and non-pasted papers are still the industry standards, a newer self-adhesive or peel and stick option is available.
"That application might get a little hairy," Culyer says. "I definitely don't want to nix peel and stick because it is a great option for a rental or maybe a smaller accent wall. Just be aware you need to do your math correctly and understand about matching the patterns. Chances are it's going to take much more paper than what you think to create that look that you want."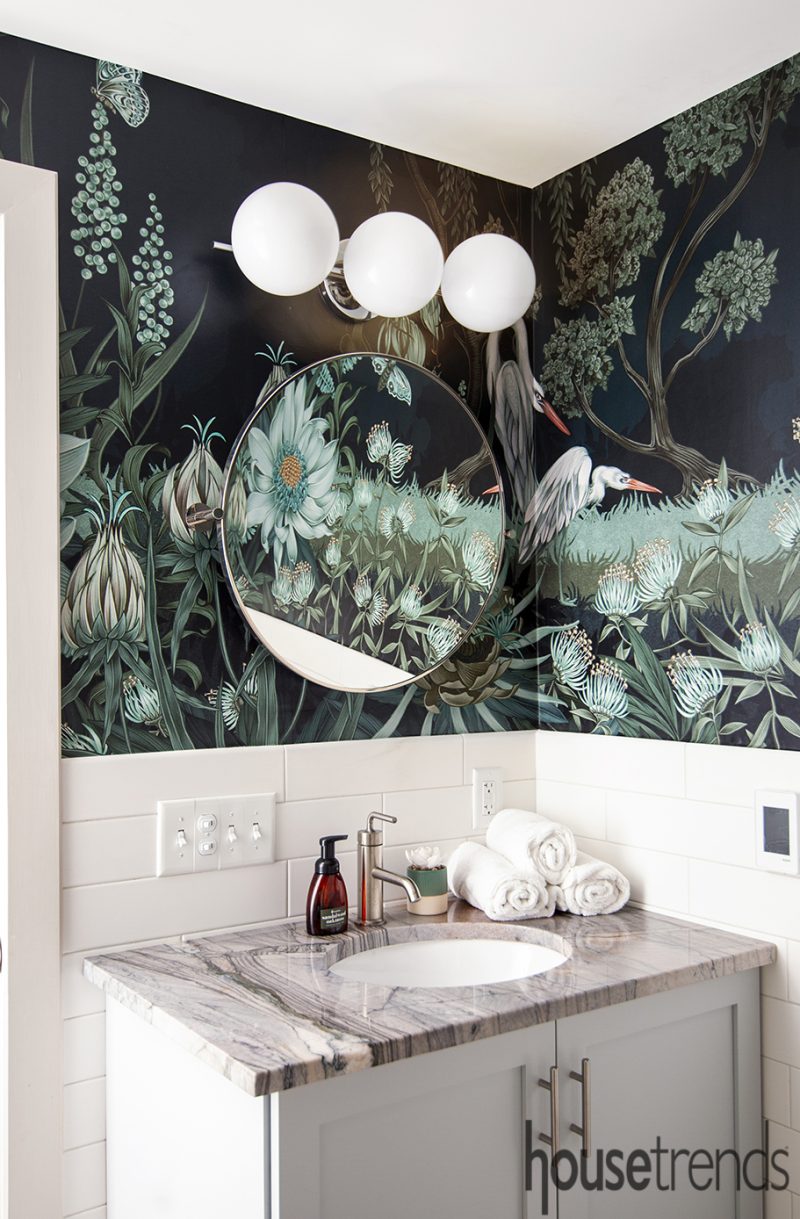 WHERE SHOULDN'T YOU USE WALLPAPER?
You probably want to avoid spaces that are high in moisture, like behind a stove or near a shower. But wallpaper has come a long way. Powder rooms, laundry rooms and most bathrooms are fine. Proper installation is key in these rooms though.
PRIORITIZE PAPER QUALITY
There are many different avenues for purchasing wallcoverings: the internet, hardware stores, paint stores, or directly from your designer. You want to make sure you are buying it from a reputable source. It's worth spending a bit more to get a higher-quality paper and reliable customer service from the manufacturer.
In addition to a designer, a skilled installer will know if the paper is high quality and if it will work in the room you are considering. Get their input before you purchase the paper. They will provide you with an estimate of how many single or double rolls you will need. Experience definitely counts in this field.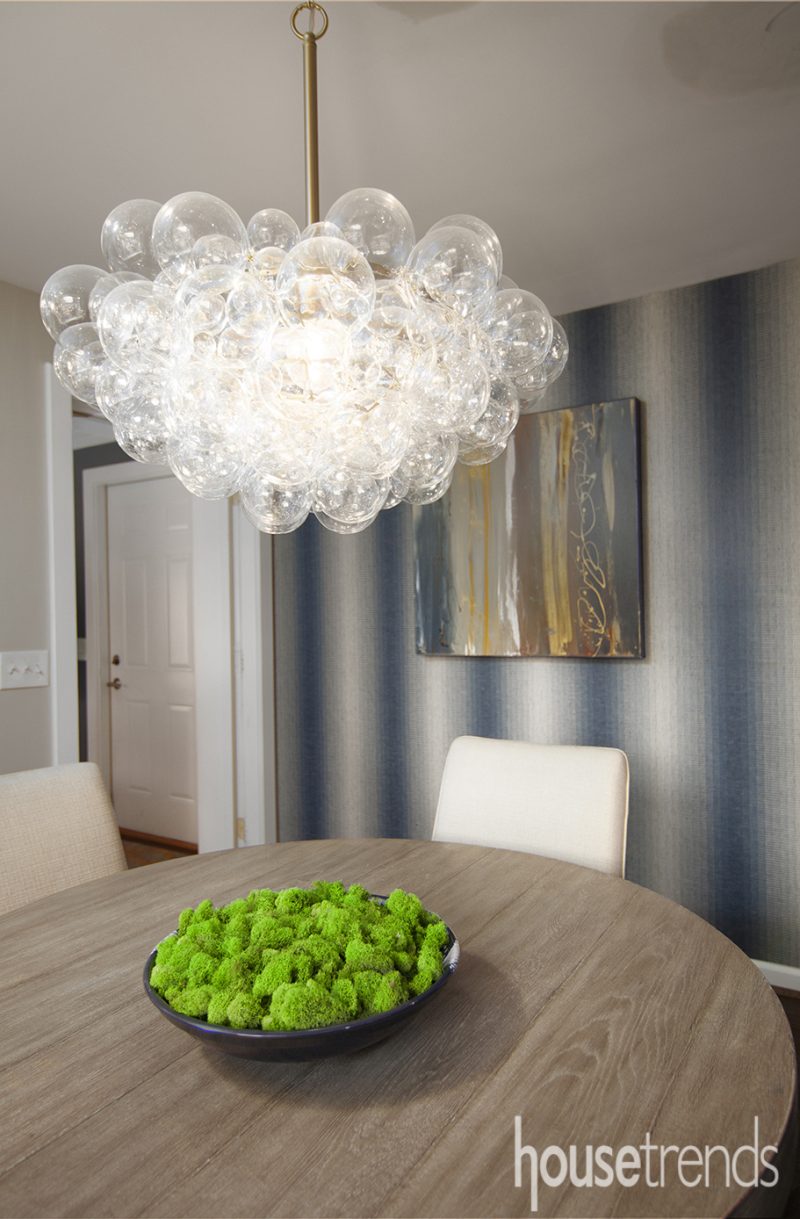 TIP
An important tip, no matter where you order your paper, is that all the wallpaper needs to come from the same run, or lot number. That assures you that the coloring will be consistent throughout all the rolls.
Courtesy of housetrends